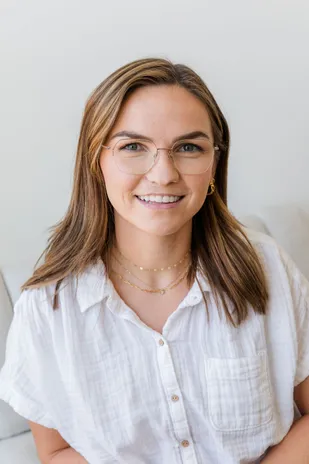 Regan Mitton has her bachelor's degree in Family Life Studies and her master's degree in Marriage and Family Therapy. Her interest in therapy started in 2016 when she began working at a treatment center for teens. She quickly came to realize the power of therapy and the importance of mental health. She changed her major and pursued schooling to become a therapist.
Regan loves working with individuals, couples, and families. She can help you become emotionally resilient and encourage you to feel empowered to handle life's difficulties. Anxiety, depression, postpartum transition, relationship problems, and stress are just a few of the things that Regan can help you with.
Anxiety, depression, and other emotional issues are so common in today's world, but that does not mean that they don't weigh heavy on a person and their relationships. Regan understands the deep pain that can be felt from emotional turmoil and is equipped to support you and help you gain the skills and knowledge to overcome such difficulties. She will help you take a holistic approach to your mental health and guide you as you take control of your life. Regan has a listening ear for anyone that is wanting to improve their life and feel more emotional secure.
Regan is married and a mother to 2 daughters. She loves spending time with them, especially time spent outside in the sun. Regan loves sports, both playing them and watching them, but also loves a good book. She has the unique ability to talk to anyone and make them feel seen and understood as they are.